A CORRELATION BETWEEN SIMPLE PAST TENSE MASTERY AND WRITING SPOOF TEXT ABILITY (At the eleventh grade of SMA Negeri 2 Padangsidimpuan )
Abstract
ABSTRAK
Tujuan dari penelitian ini adalah untuk mengetahui: 1) Tingkat penguasaan siswa terhadap simple past tense di kelas XI SMA Negeri 2 Padangsidimpuan, 2) Tingkat penguasaan kemampuan siswa untuk menulis spoof teks di kelas XI SMA Negeri 2 Padangsidimpuan, 3) Apakah ada hubungan yang signifikan antara simple past tense dan kemampuan menulis spoof teks di kelas XI SMA Negeri 2 Padangsidimpuan.Populasi dari penelitian ini adalah seluruh siswa kelas XI SMA Negeri 2 Padangsidimpuan. Sampel diambil dari populasi dengan menggunakan random sampling yang terdiri dari 44 siswa. Penelitian ini dilakukan pada dengan menggunakan metode deskriptif. Selanjutnya, instrumen yang digunakan untuk mengumpulkan data adalah dengan memberikan tes kepada siswa. Setelah data didapatkan dari penelitian, data akan dianalisis dengan analisis deskriptif dan statistik, r" Product Moment sebagai berikut: Dengan demikian dapat disimpulkan bahwa penguasaan simple past tense pada siswa mendapat kategori "cukup" yaitu 64,09 dan kemampuan penguasaan spoof teks siswa mendapat kategori "baik" yaitu 71,13. Setelah data diperoleh dari penelitian, data dianalisis, penulis mendapatkan hasil rxy = 0.957 dan r tabel adalah 0.304 pada tingkat signifikansi 5%, rxy lebih besar dari r tabel yang berarti bahwa hipotesis diterima.
Kata Kunci: simple past tense dan spoof text.
References
BIBLIOGRAPHY
Admin, kinds of genre, http : // Sharingblogweb.blogspot.com. accessed on 21 April 2009
Arikunto, Suharsimi, Prosedur Penelitian Suatu Pendekatan Praktek, Jakarta: Rineka Cipta, 2002.
Azar Betty Scramper, Fundamental of English Grammar, Prentice Hall, 1993
Djuharie, Otong, Setiawan, Genre, Bandung: Yrama Widya, 2007
Faisal, Sanafiah, Metode Penelitian Pendidikan, Surabaya: Uasaha Nasional, 1982
Gerot and Wignel, Making Sense of Functional Grammar, Sidney: Gerd Stabler, 1994
Hartanto, Jhon .S. at all, Accurate, Brief and Clear English Grammar, Surabaya: Indah Surabaya, 2003
Martin, High School English Grammar and Composition, New Delhi: Ram Nagar, 1990
Nazir, Muhammad, Metode Penelitian, Jakarta : Ghalia Indonesia, 1983
Pardiyono, Metode Mengajar Writing Berbasis Genre Secara Efektif, Yogyakarta: Andi, 2007
Sukur, Silvester Goridus, Contextual Tenses for Effective English Communication, Jakarta: PT. Buana Ilmu Populer, 2004
Suryabrata, Sumadi, Metodologi Penelitian, Jakarta: PT. Raja Grafindo Persada.
Syah, Muhibbin, Psikologi Pendidikan Dengan Pendekatan Baru, Bandung: Remaja Rosdakarya, 2000
Williting, Penggunaan Tenses, Pekalongan: Harapan, 1996
DOI:
https://doi.org/10.24952/ee.v2i2.125
Refbacks
There are currently no refbacks.
---
English Education: English Journal for Teaching and Learning
Fakultas Tarbiyah dan Ilmu Keguruan
Institut Agama Islam Negeri Padangsidimpuan
ISSN Print : 2338-8781 ISSN Online :  2579-4043
Jl. T. Rizal Nurdin Km. 4,5 Sihitang Padangsidimpuan Sumatra Utara 22733 Indonesia
Phone: 0634-22080 Fax: 0634-24022
Email: englishjournaltbi@gmail.com
---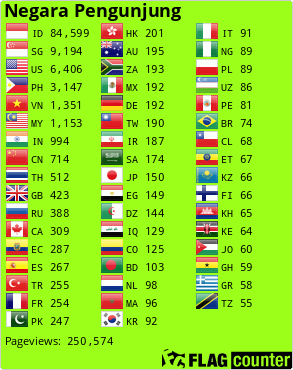 ---