A B C D E F G H I J K L M N O P Q R S T U V W X Y Z All
A
Adelini, Aminah
, IAIN Padangsidimpuan (Germany)
Ahmatnijar, Ahmatnijar
, Lecturer of Sharia and law Sciences Faculty at State College for Islamic Studies Padangsidimpuan (Indonesia)
AJim Harahap, Zul Anwar
, IAIN Padangsidimpuan (Indonesia)
Ajim Harahap, Zul Anwar
, Lecturer of of Shariah and Law Sciences Faculty at IAIN Padangsidimpuan (Indonesia)
Ajim Harahap, Zul Anwar
(Indonesia)
Al Amin Siregar, Rahmat Efendy
, Dosen Fakultas Syariah dan Hukum, UIN Ar-Raniri Banda Aceh
Amin, Irsal
, IAIN Padangsidimpuan (Indonesia)
Amin, Muhammad
Amin, Muhammad
, Lecturer of Tarbiyah and Paedagogy Faculty at IAIN Padangsidimpuan (Indonesia)
AMRAN, ALI
, Dosen Fakultas Dakwah dan Ilmu Komunikasi IAIN Padangsidimpuan (Indonesia)
Asnah, Asnah
ASNAH, ASNAH
, Dosen Fakultas Tarbiyah dan Ilmu Keguruan IAIN Padangsidimpuan (Indonesia)
ASNAH, M.A, Dra.
, Dosen Fakultas Tarbiyah dan Ilmu Keguruan IAIN Padangsidimpuan
Aviva, Itsla Yunisva
, IAIN Palangkaraya (Indonesia)
1 - 14 of 14 Items
---

This work is licensed under a Creative Commons Attribution-ShareAlike 4.0 International License.
Editorial Office:
Institute for Research and Community Services; State Institute for Islamic Studies Padangsidimpuan.
Jl. T. Rizal Nurdin Km. 4,5 Sihitang 22733 Padangsidimpuan, North Sumatera, Indonesian.
Phone: (+62) 634  22080  Faximili: (+62) 634 24022 e-mail: lp2miain.padangsidimpuan@gmail.com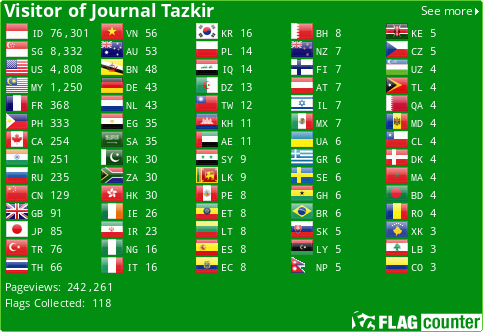 View My Stats