PENGARUH GAYA KOMUNIKASI ATASAN DAN PENGEMBANGAN KARIER TERHADAP MOTIVASI KERJA PEGAWAI INSTITUT AGAMA ISLAM NEGERI PADANGSIDIMPUAN
Abstract
This research is purposed to know the significant effect of communication style of the leaders and development of carrier to the employees' work motivation in IAIN Padangsidimpuan. The population was all of the employees in IAIN Padangsidimpuan with 40 people as sample. It is a quantitative research in ex-post facto. The instrument was questionnaires by using Likert scale. The result shows that coefficient correlation between communication style and work motivation was 0.27, and the correlation is not significant because tcount= 1.72<  ttable (38)(0,05)=  2.0252. Then, the coefficient correlation between carrier development and work motivation was positive 0.22, and the result of tcount   was 1.39   < ttable (33)(0,05). It means that no significant correlation between both variables. The last, the correlation between the variables simultaneously was 0.28, and it was also not significant, because Fcount =1.57, F(2,38)(0,05)= 3,25, and F (2,38)(0,01)= 5,21. It shows that Fcount < dari Ftable (2,38)(0,01). It means that the correlation between style to lead and carrier development to work motivation was very weak or not significant.
Keywords
Leaders, Employees, Communication Style, carrier development, and work motivation
References
M. Liga Suryadana. Pengelolaan SDM berbasis Kinerja. Bandung: Alfabeta. 2015.
Mesiono. Manajemen Organisasi. Bandung: Cita Pustaka, 2014.
Michael Armstrong. Manajemen Sumber Daya manusia. Jakarta: PT. Alex Media Komputindo.
Veithzal Rivai . Manajemen Sumber Daya Manusia untuk perusahaan. Jakarta: Raja Grafindo Persada, 2004
DOI:
https://doi.org/10.24952/tazkir.v3i1.815
Refbacks
There are currently no refbacks.
Copyright (c) 2018 TAZKIR: Jurnal Penelitian Ilmu-ilmu Sosial dan Keislaman
---

This work is licensed under a Creative Commons Attribution-ShareAlike 4.0 International License.
Editorial Office:
Institute for Research and Community Services; State Institute for Islamic Studies Padangsidimpuan.
Jl. T. Rizal Nurdin Km. 4,5 Sihitang 22733 Padangsidimpuan, North Sumatera, Indonesian.
Phone: (+62) 634  22080  Faximili: (+62) 634 24022 e-mail: lp2miain.padangsidimpuan@gmail.com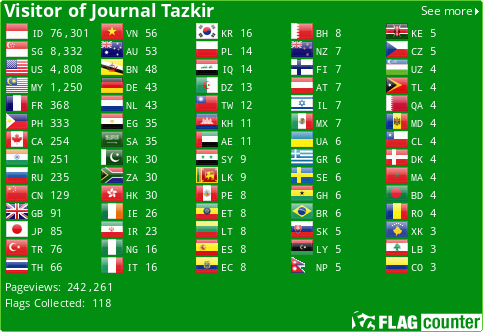 View My Stats