ANALISIS FAKTOR YANG MEMENGARUHI PENGGUNAAN INFORMASI AKUNTANSI PADA UMKM SONGKET SIPIROK DI KABUPATEN TAPSEL
Abstract
This study aimed to obtain evidence on the effect of educational background, level of education, business scale, and long efforts to use accounting information on SMEs in Sragen. The population in this study is SMEs that are in Sragen. Convinience sampling technique using a sampling of 100 people with a margin of error of 5%. Data collected by distributing questionnaires to business owners of SMEs. Analyzed the data before it has been tested for validity and reliability. Data were analyzed using logistic regression. The results showed that the value of Hosmer and Lemeshow's Goodness of Fit test is equal to 0.281. Value of 0.281 is greater than 0.05, it can be concluded the model is acceptable. R² Negelkerke's value is 0.911, which means the dependent variable can be explained by the independent variables of 91.1% and the remaining 8.9% is explained by other variables. Results of the testing variables using logistic regression result is a variable level of education has a significant value 0.344 thus does not affect the use of accounting information. Educational background variables have a significant value 0.866 thus does not affect the use of accounting information. Variable business scale has significant value 0,005 that affect the use of accounting information. Variable long the business has significant value 0,018 that affect the use of accounting information.
References
Ali, H. (2018). Analisis Hubungan antara Pendapatan, Dana Pihak Ketiga, dan Return On Asset dengan Tingkat Bagi Hasil Deposito Mudharabah. Journal of Finance and Islamic Banking, 1(1).
Barus, J., Rr Ernawati, R. E., Wardani, N., Pujiharti, Y., Suretno, N. D., & Slameto, S. (2022). Improvement in soil properties and soil water content due to the application of rice husk biochar and straw compost in tropical upland. International Journal of Recycling Organic Waste in Agriculture.
Dharmmesta, B. S. (2000). Perilaku mencoba beli: Sebuah kajian analitis model bagozzi-warshaw untuk panduan peneliti. Journal of Indonesian Economy and Business (JIEB), 15(4), 453–470.
Dr, P. (2008). Sugiyono, Metode Penelitian Kuantitatif Kualitatif dan R&D. CV. Alfabeta, Bandung, 25.
Ernawati, L. (2017). Pengembangan High Order Thinking (HOT) melalui metode pembelajaran mind banking dalam pendidikan agama Islam. 1st International Conference on Islamic Civilization Ans Society (ICICS), 189–201.
Fitriyah, H. (2006). Analisis Faktor–faktor yang Mempengaruhi Penggunaan Informasi Akuntansi pada Usaha Menengah Kabupaten Sidoarjo. Program Pascasarjana Universitas Airlangga. Surabaya.
Gonsiorczyk, T., Casper, P., & Koschel, R. (2001). Mechanisms of phosphorus release from the bottom sediment of the oligotrophic Lake Stechlin: importance of the permanently oxic sediment surface. Archiv Für Hydrobiologie, 203–219.
Hadi, M. (2016). Analisis faktor-faktor yang mempengaruhi penggunaan Informasi Akuntansi pada UMKM di Kabupaten Sragen. Universitas Muhammadiyah Surakarta.
Handayani, B. D. (2011). Pengukuran Kinerja Organisasi dengan Pendekatan Balanced Scorecard pada RSUD Kabupaten Kebumen. JDM (Jurnal Dinamika Manajemen), 2(1).
Hardana, A. (2018). Model Pengembangan Kewirausahaan Di Perguruan Tinggi. Al-Masharif: Jurnal Ilmu Ekonomi Dan Keislaman, 6(2). https://doi.org/10.24952/masharif.v6i2.1146
Hardana, A. (2022). Implementasi Akad Murabahah Untuk Pembiayaaan Modal Usaha Di Bank Syariah Indonesia Sipirok. Jurnal Pengabdian Masyarakat: Pemberdayaan, Inovasi Dan Perubahan, 2(4).
Hardana, A., Nasution, J., & Damisa, A. (2022a). Analisis Pengaruh Kualitas Produk dan Kualitas Pelayanan Terhadap Minat Nasabah Menabung pada PT. BSI Cabang Padangsidimpuan. Jurnal Masharif Al-Syariah: Jurnal Ekonomi Dan Perbankan Syariah, 7(2).
Hardana, A., Nasution, J., & Damisa, A. (2022b). Pengaruh Rasio Keuangan Pemerintah Daerah Terhadap Indeks Pembangunan Manusia. Ulil AlbaB: Jurnal Ilmiah Multidisiplin, 1(5), 1192–1201.
Hardana, A., Nurhalimah, N., & Efendi, S. (2022). Analisis Ekonomi Makro Dan Pengaruhnya Terhadap Kemiskinan (Studi Pada Pemerintah Kabupaten Tapanuli Selatan). Inisiatif: Jurnal Ekonomi, Akuntansi Dan Manajemen, 1(4), 21–30.
Holmes, S., & Nicholls, D. (1988). An analysis of the use of accounting information by Australian small business. Journal of Small Business Management, 26(2), 57.
Irmawati, I., Frihatni, A. A., Melinda, M., Kumala, R., Ristiyana, R., Yulianti, M. L., Hardana, A., Ashari, M., Rukmini, M., & Hilda, H. (2022). Akuntansi Keuangan Tingkat Menengah.
Jumri, J., Yusmarini, Y., & Herawati, N. (2015). Mutu Permen Jelli Buah Naga Merah (Hylocereus Polyrhizus) Dengan Penambahan Karagenan Dan Gum Arab. Riau University.
Khoirudin, A. (2013). Corporate governance dan pengungkapan Islamic Social Reporting pada perbankan syariah di Indonesia. Accounting Analysis Journal, 2(2).
nasser NASSER, A., & Hardana, A. (2022). Effect Of Operating Costsonal Operating Income (BOPO) And Non-Perfoming Financing (NPF) On Return On Assets (ROA) In Pt. Bank Rakyat Indonesia Syariah, Tbk For The Period 2009-2017. Journal Of Sharia Banking, 1(2), 136–143.
Noldus, L. P. J. J., Trienes, R. J. H., Hendriksen, A. H. M., Jansen, H., & Jansen, R. G. (2000). The Observer Video-Pro: New software for the collection, management, and presentation of time-structured data from videotapes and digital media files. Behavior Research Methods, Instruments, & Computers, 32(1), 197–206.
Putri, N. K., Purwati, A. S., Wulandari, R. A. S., & Suparlinah, I. (2015). Tantangan yang dihadapi UMKM di Indonesia pada era ASEAN-China free trade area 2015.
Rikah, R., & Kusumaningsih, N. (2018). Faktor-Faktor Yang Mempengaruhi Tingkat Pendapatan Petani Garam Kawasan Pesisir Kabupaten Rembang. Fokus Ekonomi: Jurnal Ilmiah Ekonomi, 13(2), 316–330.
Rudiantoro, R., & Siregar, S. V. (2014). Kualitas laporan keuangan umkm serta prospek implementasi SAK ETAP. Jurnal Akuntansi Dan Keuangan Indonesia, 9(1), 1–21.
Rumi, A., Rasyid, A., Hardana, A., & Efendi, S. (2018). The Effect Of Mudharabah, Musyarakah and Murabahah Financing On Net Profit In Pt. Bank Muamalat Indonesia, Tbk. Sumber, 438(16.544), 15–632.
Sari, R. N., & Setyawan, A. B. (2012). Persepsi pemilik dan pengetahuan akuntansi pelaku usaha kecil dan menengah atas penggunaan informasi akuntansi. Seminar Nasional UPI Bandung. Bandung: Universitas Pendidikan Indonesia.
Seftianne, S., & Handayani, R. (2011). Faktor-faktor yang mempengaruhi struktur modal pada perusahaan publik sektor manufaktur. Jurnal Bisnis Dan Akuntansi, 13(1), 39–56.
Siregar, B. G., & Hardana, H. A. (2022). Metode Penelitian EKonomi dan Bisnis. Merdeka Kreasi Group.
Sugiyono, S., & Susanto, A. (2015). Cara Mudah Belajar SPSS dan Lisrel Teori dan Aplikasi untuk Analisis Data Penelitian. Alfabeta, Bandung.
Tardan, H. (2022). Analisa Pengaruh Kepuasan, Kepercayaan, Dan Kemudahan Pelanggan Milenial Terhadap Citra Merek Market Place Shopee Selama Pandemi Covid-19 Di Jabodetabek. LP3I National Conference of Vocational Business and Technology (LICOVBITECH), 253–269.
Utami, T. W., & Hardana, A. (2022). Analisis Prediksi Kebangkrutan dengan Menggunakan Metode Altman Z-Score pada PT. Indofood Sukses Makmur, Tbk. SOSMANIORA: Jurnal Ilmu Sosial Dan Humaniora, 1(4), 399–404.
Wahyudi, M. (2009). Analisis faktor-faktor yang mempengaruhi penggunaan informasi akuntansi pada Usaha Kecil dan Menengah (UKM) di Yogyakarta. Diponegoro University.
Zuhdi, R. (2011). Makna Informasi Akuntansi sebagai Dasar Pengambilan Keputusan Bisnis di Usaha Kecil dan Mikro (UKM). Jurnal Akuntansi Multiparadigma, 2(3), 446–458.
DOI:
https://doi.org/10.24952/jaksya.v1i1.7615
Refbacks
There are currently no refbacks.
Copyright (c) 2023 Jaksya: Jurnal Akuntansi Syariah
Plagiarism Checked by: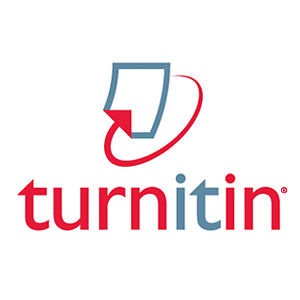 This work is licensed under a Creative Commons Attribution-NonCommercial-ShareAlike 4.0 International License.