POLA PEMAHAMAN KEAGAMAAN MASYARAKAT SIMPANG EMPAT PASAMAN BARAT (Studi Terhadap Aliran Haqqul Yaqin Tarekat Naqsabandiyah)
Abstract
Haqqul Yaqin Tarekat Naqsabandiyah is one of the tarekat that developed in Simpang Empat Pasaman Barat, in spreading sufistism, it uses remembering Methode (dzikir)as a form of ritual and  its teaching. The purpose of ritual activities is to get grace, mercy, pleasure and get the assistance in the world and hereafter, also get the special excess ( such as, magic and treatment), then also hopefulness to achieve closeness with Allah as the ultimate goal. If it is considered, Haqqul Yaqin Tarekat naqsabandiyah has similarity with tarekat muktabarah, it can see based on the theory,  basic teaching and also doing the syariat based on Al-Qur'an and Sunnah also Qaul Ulama.  However, in some case haqqul Yaqin Tarekat Naqsabandiyah is different with Muktabarah tarekat, such as, it's about the acceptance of new students, wirid, training, tawajjuh and tends to spritual welfare and individual's supernatural power.
Keywords
Tasawuf; Tarekat muktabarah; Naqsabandiyah; Sufistik
References
Abdul Aziz Dahlan, Tasawuf Sunni dan Tasawuf Falsafi; Tinjauan Filosofis, dalam Jurnal Ulumul Qur'an No. 8 Vol. II/1999
Abdurrahman Wahid, Muslim Ditengah Pergumulan, Jakarta; Leppenas, 1983
Abu bakar Aceh, Pengantar Ilmu Tarekat; Kajian Historis tentang Mistik, Solo; Ramadhani, 1993
Ahmad Hasan, Pintu Ijtihat Belum Tertutup, Bandung; Pustaka, 1984
Ahmad Syafii Mufid, Gerakan Tarekat di Sekitar Muria, (dalam Majalah Dialog no. 44, Th XX, Departemen Agama, 1996
Amin Syukur, Tasawuf Kontekstual; Solusi Problem Manusia Modren, Yogyakarta; Pustaka, 2003
Ahmad Zahro, Lajnah Bahtsul Masail 1926-1999, Tradisi Intelektual NU, Yogyakarta; LKS, 2004
Ali Yafi, Syariah, Thariqah, Haqiqah, dan Ma'rifah, Jakarta; Yayasan Pramadina, 2004
A. Rifai Siregar, Taswuf dari Sufisme Klasik ke Neo Sufisme, Jakarta; PT Raja Grafindo Persada, 1999
Harun Nasution, Islam Ditinjau dari Berbagai Aspek, Jakarta; UI-Press, 1985
Ibnu Manzur, Lisan al-Arab, Berut; Dar Ihya al-Turats al-Araby, t.th
John L. Esposito, Ensklopedi Oxford Dunia Islam Modren, Bandung; Mizan, 2001
Mahmud Sajuthi, Politik Tarekat qadiriyah wa Naqsabandiyah Jombang, Yogyakarta; Galang Press, 2001
Mustafa Zahri, Kunci Memahami Ilmu Tasawuf, Surabaya; PT Bina Ilmu, 1976
M. Hasbi Amiruddin, Tarikat; Sejarah Masuk dan Pengaruhnya di Indonesia, Madaniya, nomor II, 2000
Martin, Tarekat Naqsabandiyah di Indonesia
Nurcholish Majid, Islam; Doktrin dan Peradaban, Jakarta; Paramadina, 1987
Oman Fathurrahman, Urban Sufism; Perubahan dan Kesinambungan Ajaran Tasawuf, http://naskahkuno.blogspot.com/2007/01 urban-sufism-perubahan
Simuh, Islam dan Pergumulan Budaya Jawa, Bandung; Teraju, 2003
Sri Mulyati, Mengenal dan Memahami Tarekat-tarekat Muktabarah di Indonesia, Jakarta; Kencana, 2006
Taufik Abdullah et.al, Tarekat; Ensklopedi Tematis Dunia Islam, vol 3, 2002
Yunasril Ali, Esoterisme; Perekat Pluralisme Bangsa, Jakarta, 2005
DOI:
http://dx.doi.org/10.24952/fitrah.v4i1.876
Copyright (c) 2018 FITRAH:Jurnal Kajian Ilmu-ilmu Keislaman
This work is licensed under a
Creative Commons Attribution-ShareAlike 4.0 International License
.
---

This work is licensed under a Creative Commons Attribution-ShareAlike 4.0 International License.
---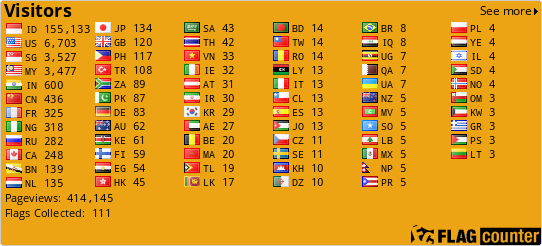 ---