PENGEMBANGAN METODE PEMBELAJARAN PAI BERBASIS KECERDASAN MAJEMUK
Abstract
Learning Islamic education (PAI) is not only based on religious knowledge oriented, but also emphasized to the aspects of attitudes, values and skills/practice of religion. However, in practice in the classroom, teachers less developed all these aspects, meanwhile the students as subjects who have learning process experienced has a variety of intelligences that can be developed. In PAI learning, multiple intelligences is a grouping of capabilities in someone in order to function more optimally. For that is expected to each PAI teachers to develop teaching methods by taking various strategic measures for the purpose of learning can be achieved optimally
Keywords
PAI Learning; religious knowledges and values; and Multiple Intelligence.
References
Abdullah, Amin. Problem Epistemologis-Metodologis Pendidikan Islam," dalam Abd. Munir Mulkan, et.al.(ed.), Religiusitas Iptek. Yogyakarta: Pustaka Pelajar, 1998.
Armstrong, Thomas. Setiap Anak Cerdas!: Panduan Membantu Anak Belajar dengan Memanfaatkan Multiple Intelligence-nya, terj. Rina Buntaran. Jakarta: Gramedia Pustaka Utama, 2002.
Gardner, Howard. Frames of Mind: The Theory of Multiple Intelligences. New York: Hachette UK, 2011.
Gunawan, Adi W. Born to be a Genius. Jakarta: PT Gramedia Pustaka Utama, 2012.
Komara, Endang. Belajar dan Pembelajaran Interaktif. Bandung: Refika Aditama, 2014.
Mas'ud, Abdurrachman. Menggagas Format Pendidikan Nondikotomik: Humanisme Religius sebagai Paradigma Pendidikan Islam. Yogyakarta: Gama Media, 2002.
Mochtar, Buchori. Pendidikan dalam Pembangunan. Yogyakarta: Tiara Wacana, 1994.
Muhaimin. Paradigma Pendidikan Islam: Upaya Mengefektifkan Pendidikan Agama Islam di Sekolah. Bandung: Remaja Rosdakarya, 2001. https://books.google.co.id/books?id=OwGSAAAACAAJ.
Mustaqim. Psikologi Pendidikan. Semarang: Fakultas Tarbiyah IAIN Walisongo, 2004.
Muzayyin, Arifin. Kapita Selekta Pendidikan Islam. Jakarta: Bumi Aksara, 2012.
Naisaban, Ladidlaus. Para Psikolog Terkemuka Dunia: Riwayat Hidup, Pokok Pikiran, Dan Karya. Jakarta: Grasindo, 2004.
Nasution, Harun. Islam Rasional: Gagasan dan Pemikiran. Bandung: Mizan, 1995.
R. Hoerr, Thomas. Multiple Intelligence, terj. Ary Nilandari. Bandung: Mizan Pustaka, 2007.
Suparno, Paul. Teori Inteligen Ganda & Aplikasinya Di Sek, Teori Howard G. Yogyakarta: Kanisius, 2008.
Tim Penyusun Kamus Pusat Bahasa. Kamus Besar Bahasa Indonesia. Jakarta: Balai Pustaka, 2007.
Usman, Basrudin M. Metodologi Pembelajaran Agama Islam. Jakarta: Ciputat Press, 2004.
Wina, Sanjaya. Strategi Pembelajaran: Berorientasi Standar Proses Pendidikan. Jakarta: Kencana Prenada Media Group, 2008.
DOI:
http://dx.doi.org/10.24952/fitrah.v3i2.771
Copyright (c) 2018 FITRAH:Jurnal Kajian Ilmu-ilmu Keislaman
This work is licensed under a
Creative Commons Attribution-ShareAlike 4.0 International License
.
---

This work is licensed under a Creative Commons Attribution-ShareAlike 4.0 International License.
---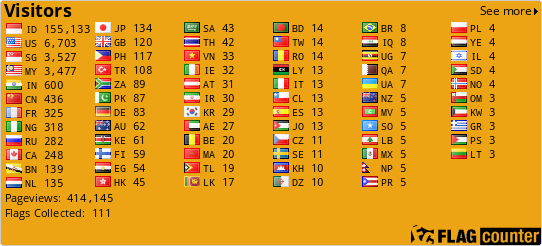 ---