DEMOKRASI PENDIDIKAN DALAM PERSPEKTIF FILSAFAT PENDIDIKAN ISLAM
Abstract
Democracy has a set of value that becomes its characteristic to achieve the purpose of democracy itself. Through time to time, democracy has shown a significant progression and becomes a crucial topic not only in politic and economy but also in education. Democracy in education is kind of freedom that is used by the educator to develop the quality of education.  Islam has emphasized Islamic people to treat human in a good way and also the equality especially in education. All people have the same right and opportunity in education furthermore to build the consciousness of them to study without any discrimination in all aspect of life
Keywords
Educational Democracy, Persfektive, Education Philosophy, Islam
References
Abdulla Abdurrahman Salehh, Teori-teori Pendidikan Menurut Alquran, Terjemahan M. Arifin, Jakarta: Rineka Cipta, 1990.
Abuddin Nata, Pemikiran Para Tokoh Pendidikan Islam, Jakarta: PT Raja Grafindo Persada, 2000.
Ahmad Syafi'I Ma'arif, " Ketika Pendidikan Tidak Mengembangkan Kultur Demokrasi (Sebuah Pengantar), " dalam zamroni, Pendidikan untuk Demokrasi: Tantangan Menuju Civil Society, Yogyakarta: Bigraf, 2001.
Al-Allamah Abdurrahman bin Muhammad bin Khaldun, Mukaddimah Ibnu Khaldun, Cet. Ketiga Edisi Indonesia, Beirut: Dar Al-Kitab Al-'Arabi, 2001.
Al-Rasyidin, Demokrasi Pendidikan Islam Nilai-nilai Intrinsik dan Instrumental,Cetakan Pertama, Bandung: Citapustaka, 2011.
Alwi. Hasan, dkk, Kamus Besar Bahasa Indonesia Edisi Ketiga, Jakarta: Balai Pustaka, 2005.
Budiardjo. Miriam, Dasar-dasar Ilmu Politik , Jakarta: PT. Gramedia, 1981.
Harun Nasution, Islam Ditinjau dari Berbagai Aspeknya, Jilid I, Jakarta: UI Press, 1979
Hornby . A.S. et.al., The Advanced Learner's Dictionary of Current English, London: Oxford University Press, 1962.
Ibnu Mandzur, Lisan Al-Arab,Mesir: Dar al-Ma'arif, t.t.
John Dewey, Democracy and Education: An Introduction to Philosophy of Education, New York: Macmillan C ompany, 1964.
John O.Voll, "Islam and Democracy: Is Modernization a Barrier?" dalam Religion Compass, Vol. I.
Kaelan, Pendidikan Kewarganegaraan untuk Perguruan Tinggi, Edisi Pertama, Yogyakarta: Paradigma, 2007.
Labrousse . Pierre, Indonesia Prancis Kamus Umum. Cetakan keempat, Jakarta: Gramedia Pustaka Utama, 2003.
Mahmoud Sadri dan Ahmad Sadri, Reason Freedom and Democracy in Islam: Essential Writtings of Abdulkarim Soroush, New York: Oxford University Press, 2000.
Muchsin, Sebuah Ikhtisar: Piagam Madinah, Filsafat Timur, Filosof Islam, dan Pemikirannya Jakarta: BP IBLAM, 2004.
Muhammad Athiyah al-Abrasy, Beberapa Pemikiran Pendidikan, Terjemah Syamsudin Asyrofi dkk. (Yogyakarta: Titian Ilahi Pers, 1996.
Muhammad Syaltout, al-Islam 'Aqidah wa Syari'ah, Cet .III, Mesir: Dar-al-Qalam, 1966.
Nasaruddin Rozak, Dienul Islam, Cet.II, Bandung: Al-Ma'arif, 1977.
Noer Deliar, Pengantar ke Pemikiran Politik, Jakarta: Rajawali, 1983.
Nurcholis Madjid, Islam ke-Moderenan dank e-Indonesiaan, Bandung: Mizan, 1991.
Sayed Khatib dan Gary D. Bouma, Democracy in Islam, London: Routledge, 2007.
Undang –undang Sistem Pendidikan Nasional Tahun 2003
DOI:
http://dx.doi.org/10.24952/fitrah.v3i1.632
Copyright (c) 2017 FITRAH:Jurnal Kajian Ilmu-ilmu Keislaman
This work is licensed under a
Creative Commons Attribution-ShareAlike 4.0 International License
.
---

This work is licensed under a Creative Commons Attribution-ShareAlike 4.0 International License.
EDITORIAL OFFICE:
All rights reserved
© FITRAH JURNAL KAJIAN ILMU-ILMU KEISLAMAN.
---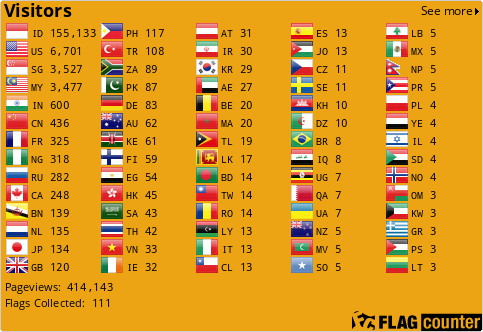 ---