STUDI AL-QURAN TENTANG PERJANJIAN PERDAGANGAN LINTAS BATAS PEMERINTAH INDONESIA-MALAYSIA
Abstract
Cross-border trade agreement between Indonesia-Malaysia Government discuss about trading for the people residing in state borders area. However along with the times these agreements become less effectively. The mentioned because the agreement was long time ago and abuse of rigts by certain peoples. Thereby, the agreement needs reexamination because it is less relevant to the Indonesia economic development nowadays. It can also be detrimental to one of the parties in the state borders area. It is not contary to the tenetof islam as concept of fiqh rules on the basis of the society benefits that is part of a study of Al-Qur'an.
Keywords
Study of Al-Qur'an, Trade agreement
References
DAFTAR PUSTAKA
A. Buku
Abdillah, Aam, DKK, 2002, Model Penelitian Agama dan Dinamika Sosial: Himpunan Rencana Penelitian, PT Raja grafindo Persada, Jakarta.
Abubakar, Mustafa, 2006, Menata Pulau-Pulau Kecil Perbatasan: Balajar dari Kasus Sempadan, Ligitan dan Sebatik, Kompas, Jakarta.
Ash-Shiddieqy, Muhammad Hasbi, 1978, Hukum-Hukum Fiqh Islam yang Berkembang dalam Kalangan Ahlus Sunnah, cet-5,Bulan Bintang, Jakarta.
Eddy, Richard, 2010, Aspek legal property: teori, contoh dan aplikasi, CV. Andi Offset (ANDI), Yogyakarta.
Fachruddin, Fuad, Alih bahasa Tufel Najib Musyadad, 2006, Agama dan pendidikan demokrasi: pengalaman Muhammadiyah dan nahdatul ulama, Pustaka Alvabet dan Yayasan INSEP, Jakarta.
Fatwa, 2009, Potret konstitusi Pasca amandemen UUD 1945, PT Kompas Media Nusantara, Jakarta.
Ghazaly, Abdul Rahman, DKK, 2012, Fiqh Muamalat, Kencana, Jakarta.
Idris, Amiruddin, 2016, Pengantar ekonomi sumber daya manusia, Deepublish (grup penerbitan CV budi utama), Yogyakarta.
Kementrian agama RI tahun 2012, Tafsir al-qur'an tematik: pembangunan ekonomi umat, PT. sinergi pustaka Indonesia, Jakarta.
Kementrian Agama RI, 2014, Penistaan Agama dalam Persfektif Pemuka Agama Islam, Puslitbang Kehidupan Keagamaan Badan Litbang dan Diklat Puslitbang Kementrian Agama RI, Jakarta.
Lapian, Gandhi, 2012, Disiblin hukum yang mewujudkan kesetaraan dan keadilan gender, Yayasan Pustaka Obor Indonesia, Jakarta.
Moerdiono DKK, 1992, Pancasila sebagai ideologi: dalam berbagai aspek kehidupan bermasyarakat, berbangsa dan bernegara, BP-7 Pusat, Jakarta.
Mu'thi, Fadlolan Musyaffa', 2007, Islam Agama Mudah: Aplikasi Kaidah "al-Masaqqah Tajlib al-Tairis" dalam Konteks Keindonesiaan, Syauqi Press, Semarang.
Muhammad dan rahmad kurniawan, 2014, Visi dan aksi ekonomi Islam: kajian spirit ethico-legal atas prinsip taradin dalam praktik bank Islam modern, Intimedia, Malang.
Muhammad, 2004, Ekonomi Mikro dalam Prespektif Islam, BPFE-YOKYAKARTA, Yogyakarta.
Nasution, Darmin, 2013, Bank sentral itu harus membumi, Galang Pustaka, Yogyakarta.
Nurdiaman, Pendidikan kewarganegaraan: kecakapan berbangsa dan bernegara, PT Pribumi Mekar.
Pusat Pengkajian dan Pengembangan Ekonomi Islam (P3EI) Universitas Islam Indonesia atas kerja sama dengan Bank Indonesia, 2008, Ekonomi Islam, PT Raja Grafindo Persada, Jakarta.
Soeroso, Santoso, 2005, Mengarusutamakan pembangunan berwawasan kependudukan di Indonesia, Buku kedokteran EGC, Jakarta.
Widoatmodjo, Sawidji, 2005, New business model: strategi ampuh menangani bisnis abad ke-21 (bagaimana perusahaan lama bertahan dan perusahaan baru masuk), PT alex Media Komputindo (kelompok GRAMEDIA), Jakarta.
B. Artikel Jurnal
Ariawan, 2012, Perjanjian perdagangan bebas dalam era globalisasi perdagangan: studi mengenai Asean-China Free Trade Aggreement (ACFTA) yang diikuti oleh Ondonesia, Disertasi, Program Doktor Fakultas Hukum Universitas Indonesia, Jakarta.
Edisi perdana, 2014, publikasi internal kementrian perdagangan Republik Indonesia, INTRA Indonesia TradeInsight. www.kemendag.go.id
Tim pusat studi pancasila UGM, 2015, Membangun kedaulatan bangsa berdasarkan nilai-nilai pancasila: pemberdayaan masyarakat dalam kawasan terluar, terdepan dan tertinggal (3T); kumpulan makalah call for papers kongres pancasila VII, ISBN: 978-602-7918-05-4, Pusat Studi Pancasila Universitas Gadjah Mada, Yogyakarta.
Shofari, Abdul Kadir, 2011, Implementasi Kebijakan Pengelolaan Pasar Tradisional di Kabupaten Batul, Tesis, Sekolah Pascasarjana UGM, Yogyakarta.
C. Internet
Krisostomos, Yohanes, 2011, The Indonesia-Malaysia Border Trade Agreemet (BTA) in 1970, and its Impacts on Cross Border Trade in Entikong-Tebedu, Sarawak, Tesis, S2 Ilmu Politik/Hubungan Internasional UGM UGM, Yogyakarta dalam http://etd.repository.ugm.ac.id/index.php?mod=penelitian_detail⊂=PenelitianDetail&act=view&typ=html&buku_id=51412, diunduh pada pukul 15.04 tanggal 24-1-2017
Petebang, Edi, Merah Putih di Dadaku; Malaysia di Perutku, Dimuat di Majalah KR edisi 169, September 2009) dalam https://web.facebook.com/notes/suara-rakyat/kisah-perbatasanmerah-putih-di-dadaku-malaysia-di-perutku/10150253228975487/?_rdr, diunduh pukul 08.34 tanggal 19-12-2016.
Suhardi, Antonius, 2014, The Nexus of Investments, International Trade and Economic Growth: The Case of Indonesia, Tesis, S2 Magister Ek.Pembangunan UGM, Yogyakarta dalam http://etd.repository.ugm.ac.id/index.php?mod=penelitian_detail⊂=PenelitianDetail&act=view&typ=html&buku_id=75511&obyek_id=4, diunduh pada tanggal 25 Januari 2017 pukul 08.47.
D. Peraturan Perundang-undangan
Agreement on Border Trade Between the Government of the Republic of Indonesiaa and the Government of Malaysia.
Pembukaan Undang-Undang Dasar 1945.
Undang-Undang Nomor 39/199 tentang Hak Asasi Manusia
DOI:
http://dx.doi.org/10.24952/fitrah.v4i2.590
Copyright (c) 2018 FITRAH:Jurnal Kajian Ilmu-ilmu Keislaman
This work is licensed under a
Creative Commons Attribution-ShareAlike 4.0 International License
.
---

This work is licensed under a Creative Commons Attribution-ShareAlike 4.0 International License.
---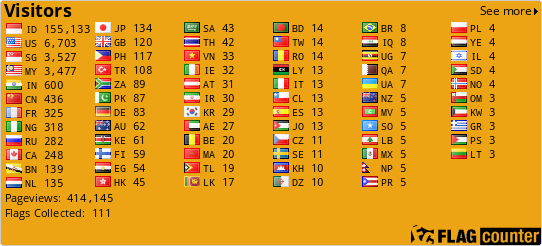 ---