KOMPETENSI GURU DALAM MELAKSANAKAN DAN MENGELOLA PROSES BELAJAR MENGAJAR DI PONDOK PESANTREN DARUL MURSYIDI DESA SIALOGO TAPANULI SELATAN
Abstract
This study discusses the competence of teachers in implementing and managing learning in Pon-pes Darul Mursyidi. The purposes of this study were to determine the competence of teachers in managing learning in Pon-pes Darul Mursyidi and to know the efforts of teachers in managing learning in Pon-pes Darul Mursyidi. The research method used is descriptive qualitative method while the data collection techniques used were interviews, observation and documentation, and the analysis of data by compiling the data, organizing the data, then describing systematically. The results of the competency of teachers in implementing and managing learning in Pon-pes Darul Mursyidi've started well although still have problems, all the planning and implementation process of learning have applied maximally by teachers at Darul Ponpes Mursyidi. Then, the efforts are being made in the establishment of the competency of teachers by suggesting continuing education to a higher level, following the seminars, training, or workshops, and reading relevant books to broaden the knowledge and competence.
Keywords
Teacher Competence, Implement, Manage, Learning
References
B Uno, H. Hamzah, Profesi Kependidikan, Jakarta: PT Bumi Aksara, 2008.
Djamarah, Bahri, Syaiful, Prestasi Belajar dan Kompetensi Mengajar , Surabaya: Usaha Nasional, 1991.
Marwan, Bunga Rampai (Pendidikan Agana Islam), Jakarta: Diroktorat Jendral Kelembagaan Agama Islam, 1999 .
Musfah, Jejen, Peningkatan Kompetensi Guru Jakarta: Kencana Prenada Media Group, 2012
Nasution, Mustanir /Kepala Sekolah, Wawancara Tanggal 6 Oktober 2014.
Rahman, Abdul, Saleh, , Pendidikan Agama dan Keagamaan, Jakarta: PT. Gemawindu Pancaperkasa, 2000 .
Sabri, Alisuf, Mimbar Agama dan Budaya,Cet. Ke-I, Jakarta: Pusat Penelitian dan Pengabdian pada Masyarakat IAIN, 1992.
Sagala, Syaiful, konsep dan makna pembelajaeran Bandung: Alfabeta, 2012
Satori, Djam'an, H., Sunaryo Karta Dinata dkk, Profesi Keguruan I, Jakarta: Universitas Terbuka, 2002.
Soedianto, Memantapkan Sistem Pendidikan Nasional, Jakarta: Gramedia Widiasarana, 1993.
Sarbi, Ahmad, Strategi Belajar-Mengajar dan Micro Teaching, Jakarta: Quantum Teaching, 2000.
Suryadi, Ace, Pendidikan Investasi SDM dan Pembangunan Isu Teori dan Aplikasi, Jakarta: Balai Pustaka, 1999.
Undang-Undang Republik Indonesia, Nomor. 14 Tahun 2005, Tentang Guru dan Dosen, Bab I Pasal I Ayat 10 Jakarta: Sinar Grafika, 2006
Usman, Uzer, Moh., Menjadi Guru Profesional, Bandung: PT Remaja Rosda Karya, 2006.
Yamin, Martinis, Profesionalliasi Guru dan Implementasi KTSP, Jakarta: PT Raja Grafindo Persada, 2001.
DOI:
https://doi.org/10.24952/fitrah.v2i1.459
Copyright (c) 2016 FITRAH:Jurnal Ilmu-ilmu Keislaman
---

This work is licensed under a Creative Commons Attribution-ShareAlike 4.0 International License.
---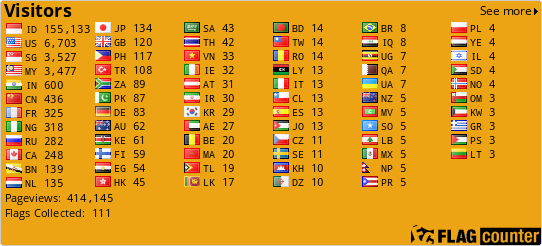 ---